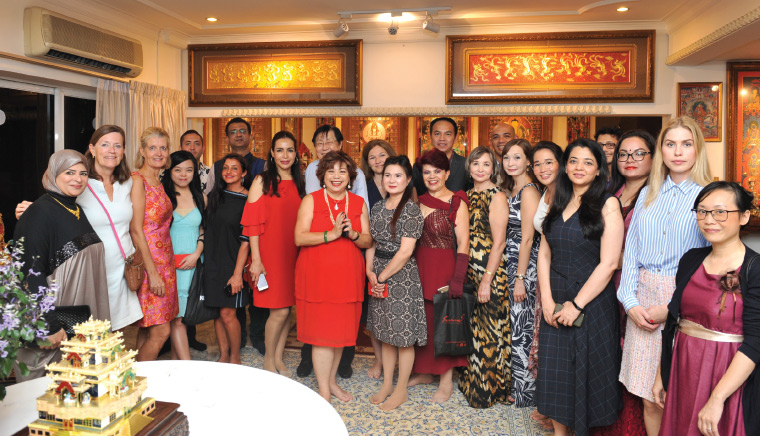 Group Photo of MPC April 2018
Newly revitalised MPC syllabus
with enhanced emphasis on practical applications!!!
LILLIAN TOO'S MPC COURSE in KUALA LUMPUR enables you to experience first-hand how she pulls all three dimensions of feng shui together to obtain superlative results in ALL areas of your life. She brings together the SPACE, TIME and SPIRITUAL dimensions so that your practical application of this science will bring you quick and effective results.



7th – 12th October 2019
FENG SHUI CAN BE USED TO:
- Boost your wealth and success potential
- Enhance and improve all the relationships in your life
- Find you lasting love and romance, and your most suitable life partner
- Help you achieve business and career success
- Help your children do well in their studies and examinations
- Improve your health and wellness
- Boost your self esteem and bring personal satisfaction into your life
- Stay safe and protected against all forms of danger, whether natural or manmade
IN THE MPC, YOU WILL LEARN TO:
- Assess ANY property with a view to improving its outside and interior Feng Shui
- Take directions, read floor plans and superimpose the feng shui compass correctly
- Use major METHODS & FORMULAS for improving the feng shui of any property
- Develop your FENG SHUI "EYE" to diagnose feng shui problems correctly
- Identify specific problems that may have been caused by BAD FENG SHUI
- Bring about the best solutions that improve the luck of different types of spaces
- Arrange Interiors with Placements that bring abundance, wealth, health and happiness
- Plan & work on a professional Feng Shui Consultation from START TO FINISH
WHO SHOULD ATTEND:
- Those already in professions or businesses where knowledge of Feng Shui can strongly complement & enhance what they are already doing such as

real estate agents, architects, interior designers, doctors and healers, lawyers, teachers, engineers and entrepreneurs

.
- Anyone wanting to enhance the quality of their lifestyle – for wealth & relationships
- Anyone facing serious financial, marriage difficulties & health problems
- Anyone experiencing aggravating problems in the work environment
- Anyone wanting a second career as a Feng shui consultant for your own town or country
- Anyone wishing to develop a NEW business offering Feng Shui Cures & Enhancements
PRE-REQUISITES:
There are NO pre-requisites for this course. Some knowledge of what feng shui is and how it can enhance your life gleaned from reading is useful; if you have read any of Lillian Too's books, you will be amazed at how much you will enjoy the way Lillian Too brings the subject alive for you. Her style of teaching makes everything you have ever heard about this wonderful practice fall quickly into place.
Whether you are completely new to feng shui, or have been practicing for some time, you will be inspired by Lillian as she reveals ALL the fine points of feng shui into context. The knowledge you gain goes well beyond anything you may have gleaned from books. After one week you will be amazed at how skillful you will have become, as all the mystery of this ancient practice is transformed into a PRACTICAL way of increasing all aspects of your luck.
Lillian Too and her excellent assistants will share many important formulas using the LUO PAN, in the process revealing secrets and fine points not contained in any books. There are incredible benefits in coming to Malaysia to participate in this MASTER PRACTITIONERS COURSE in Feng Shui. You will find that her distinctive style of transforming knowledge into practice – comprising lectures and discussion sessions – is both engaging and fun. The daily highlights of this program will be the CASE STUDY discussions in feng shui and these effectively ingrain the practice of Feng Shui into your conscious awareness.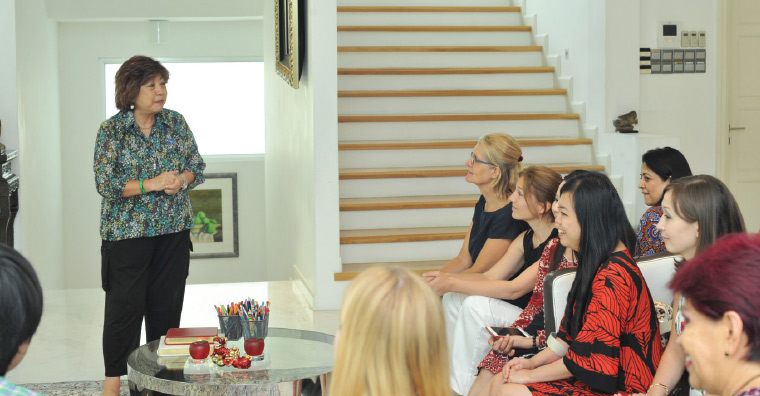 CASE STUDY METHOD
The Course format comprises 6 intensive days of immersing yourself in feng shui.
MORNING sessions
will be taken up by
LECTURES
teaching you the methods and formulas using working examples and explaining difficult issues faced by practitioners when applying the formulas.
AFTERNOON sessions
will be totally CASE related, so this part of the program is totally
PRACTICAL
in nature. Focus is on
APPLICATION
using guided class
DISCUSSIONS
of different houses, apartments and homes. We will discuss
RESIDENTIAL, OFFICE, COMMERCIAL, RETAIL
and
MISCELLANEOUS types of living and work spaces
.
Emphasis is placed on reading, diagnosing and finding solutions to improve the feng shui of any kind of property. Students are walked through many different examples and learning takes place through lively discussion and exchange of ideas.
NEW!!!

READ YOUR OWN FLOOR PLANS
By popular demand, new to the MPC Course this year will be the chance to bring YOUR OWN FLOOR PLANS for discussion. We encourage you to submit your floor plans and details in advance. On a first come first serve basis, a limited number of your own homes and offices will be picked for whole-class discussion, but EVERY participant will have the chance to have one-on-one discussion and evaluation of their floor plans with Lillian's teaching assistants during the evening break-out sessions.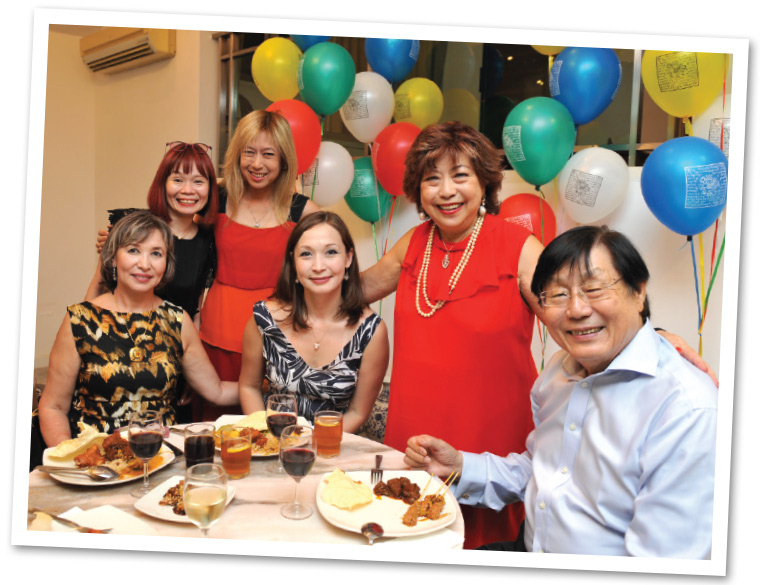 GET TO KNOW LILLIAN TOO PERSONALLY
Anyone who has met Lillian in person has been inspired by her magnanimous attitude and positive energy. Lillian believes that success comes from having the right perspective in life. Having lived life to the fullest, she does not just teach her students advanced feng shui, she also imparts advice on how to develop the correct motivation when coping with stress and tackling difficult situations in life. Her style of teaching is unique, energetic and incredibly engaging. She always peppers her sessions with real life experiences. Every minute spent in her presence is a learning experience.
LEARN ADVANCED FENG SHUI AND GET THE NUANCES RIGHT
Like all powerful masters of this living skill, Lillian respects and adopts the "oral tradition" of transferring secret knowledge verbally. While formulas can taught, there is no substitute for learning the subtle nuances in an intimate classroom environment, where the teacher is able to express what she really means with tone emphasis and body language. The nuances in the interpretation of formulas are what make the practice of feng shui potent and powerful.
CELEBRATE GRADUATION IN STYLE!
The MPC culminates with a Graduation Dinner Party where all participants dress up for the occasion! This is an event you will never forget as you will spend the entire evening eating, drinking and partying with Lillian and the WOFS family like never before! The end of every graduation features the precious Windhorse Wish-Fulfilling Ceremony!
JOIN THE WOFS FAMILY
After you have spent 6 life-changing days with Lillian, you may decide that a career in feng shui could offer you a profitable source of income. Talk to us and learn how you can develop a real business through feng shui. From being a part-time feng shui consultant to owning your very own WOFS feng shui business, this opportunity is open ONLY to students of Lillian Too's Feng Shui Institute.
ABOUT LILLIAN TOO
World's foremost authority on Feng Shui and the art of living well
Lillian Too is an entrepreneur, bestselling author, founder and chairman of WOFS.com and the World of Feng Shui brand, and the world's foremost authority on Feng Shui and the art of living well. With a prestigious MBA from Harvard Business School, Lillian Too is a formidable businesswoman and highly respected in commercial and financial circles.
Lillian was the first woman in Malaysia to head a public-listed company and in 1982 became the first woman in Asia appointed CEO of a Bank. When she left the banking sector, she packaged her own buyout of the Dragon Seed Group together with First Pacific Group and Prudential Asia, and cashed out millions by the age of 45, allowing her to follow her true passion, to propagate the invaluable ancient Chinese science of feng shui, which she has used all her life to help her achieve her many successes.
In her courses, Lillian shares intimate stories of how feng shui has helped her build her fortune and improve her most valued relationships in life. She shares how you too can use these techniques to help yourself.
TESTIMONIALS
ALEX ADJAWI
School Management Professional, Australia
---
"I first knew of Lillian when I bought my first Lillian Too book in 2002. It became a common joke among my friends that I had a new bible - Lillian's bible - and they frequently referred to Lillian as my guru. They were not far off, because I held Lillian in such high esteem that she was my virtual guru.

For the longest time, I wanted to come for this Course to further my knowledge, but mostly to meet my idol in person, but work always got in the way. Finally, this year I made it a point to sign-up! There were times in class when I just couldn't believe I was actually in there listening to my idol in person! I had to work hard to stop myself from behaving like a fanboy!

I HIGHLY recommend this course to ANYONE who wants to practise feng shui seriously. Lillian simplifies what is traditionally a complex practice. She introduces foundations first without overwhelming the students and then increases the complexity gradually through the week. By the end, it is almost incredible how solid our knowledge has become! A really fun and valuable week I should've come sooner for!"

NAVJEET SHARMA
Entrepreneur & Mother of 2, India
---
"I have been hooked on feng shui since reading a book by Lillian 17 years ago. I applied a few enhancers in my home and saw positive changes. I have been hooked since. I came for this Course as I hoped to get clarity and to fine-tune all that I have learnt and practised over the years. I also want to start practising professionally and this I believe is the first step. It has been a wonderful week. Best part? Lillian's energy and style of teaching! Now I want to attend the Master Consultants Course. Please organize this at the earliest!!!"

EKATERINA RADMAN
Business Owner, Estonia
---
"Lillian is considered around the world as one of the best Feng Shui masters. For me, she is the
ONLY
one that made Feng Shui sound fun and understandable. I thought I already knew quite a lot from reading Lillian's books, but after attending this Course, I found so many other aspects that needed to be thought through! Big respect to Lillian and her team for their approach. It is not easy to take such a difficult subject and make it understandable in six days with people with minimum background in feng shui! And the whole feeling of belonging to the WOFS family made it so fun to study."
TENG SIEW LEE
Educator, Malaysia
---
"One week of rigorous and intense lessons with sufficient notes and one-to-one discussion with Master Lillian and her capable assistants to clear any doubts! A crucial Course for common person like me, because it is easy to make mistakes when you do not understand feng shui fully. Master Lillian's approach by using real life experiences and examples makes it accessible for everyone who attends her class. A big thank you to Lillian, her teaching assistants and all her staff at WOFS who took care of all of us participants like one big family!"

IMELDA KAMANDJAJA
Hynotherapist, Indonesia
---
"What I like most about Lillian's class is that she makes feng shui so easy to learn. She is so good in feng shui. Her knowledge is so deep. So it is easy to explain to us. And visiting her home, it is clear she applies everything that she teaches to us. She is truly a practitioner!"

SATISH MONGA
Private Banker, India
---
"My favourite part of the Course was the interaction with Lillian and other students over the tea-breaks, in addition to her truly excellent teaching style!"